/McDonald's
Inside McDonald's first LEED Zero carbon restaurant in Hong Kong
The restaurant is expected to save 848.22 metric tons of CO2.
McDonald's has opened its first LEED Zero Carbon restaurant certified by the U.S. Green Building Council in Hong Kong.
Located in Tai Wo, the design is expected to save 848.22 metric tons of CO2 at the restaurant, which is equivalent to planting more than 36,000 16-foot-tall trees.
The restaurant has more than 20 sustainability efforts at work throughout the space. Through a collaboration with eco-social startup HK TIMBERBANK, the exterior façade is crafted from local trees that have fallen due to typhoons or old age. Inside, furniture and décor are made with recycled materials.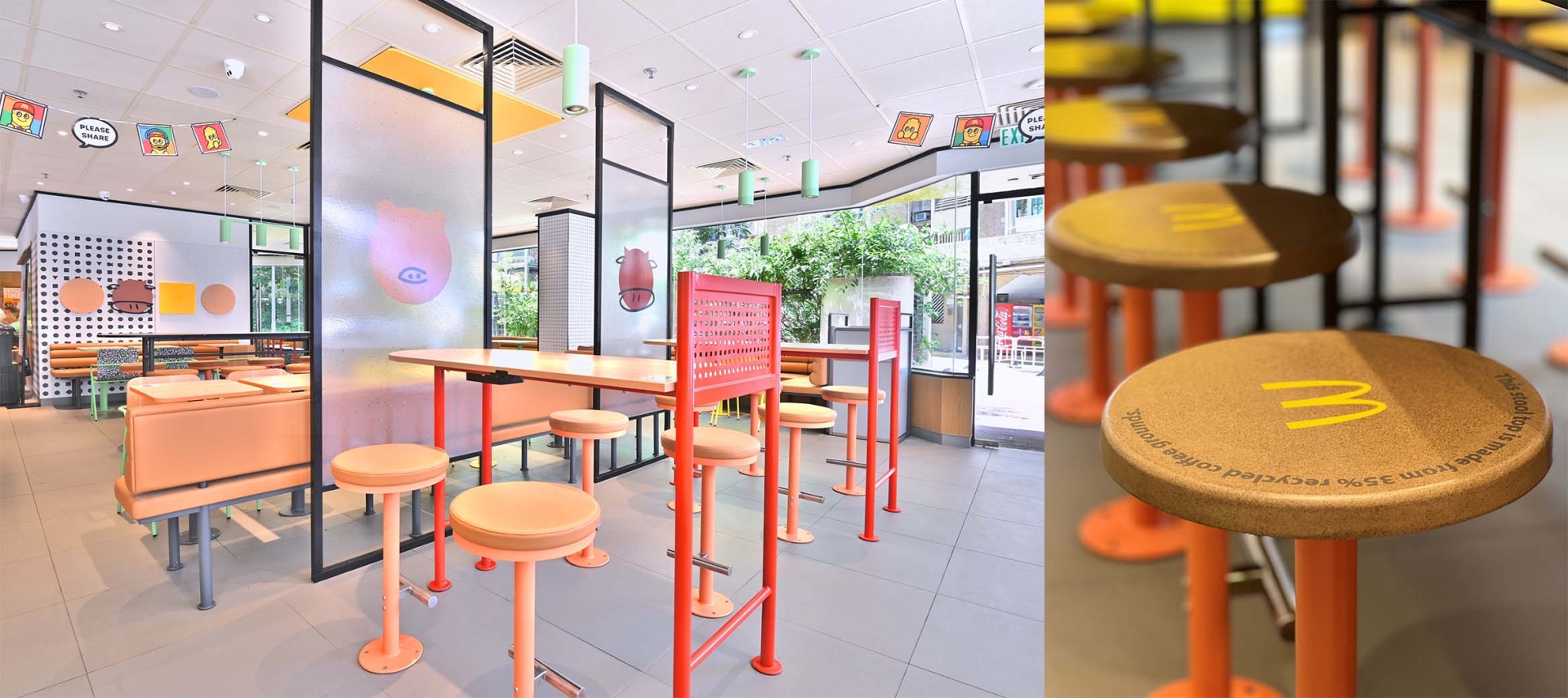 To save energy, McDonald's partnered with CLP Power Hong Kong to install a solar power system on the rooftop. Throughout the space, smart devices monitor energy consumption and indoor air quality to encourage staff and guests to be more eco-friendly. This McDonald's restaurant has also signed a "green lease" with its landlord, Link Asset Management Limited, committing to sharing sustainability-related data and establish low-carbon operational guidelines.
Families can ride phone-charging bikes or play in the new education corner, which is stocked with sustainability-themed books. A new line of Happy Meal books and coloring games help young diners learn about environmental protection – from conserving energy to reducing carbon emissions.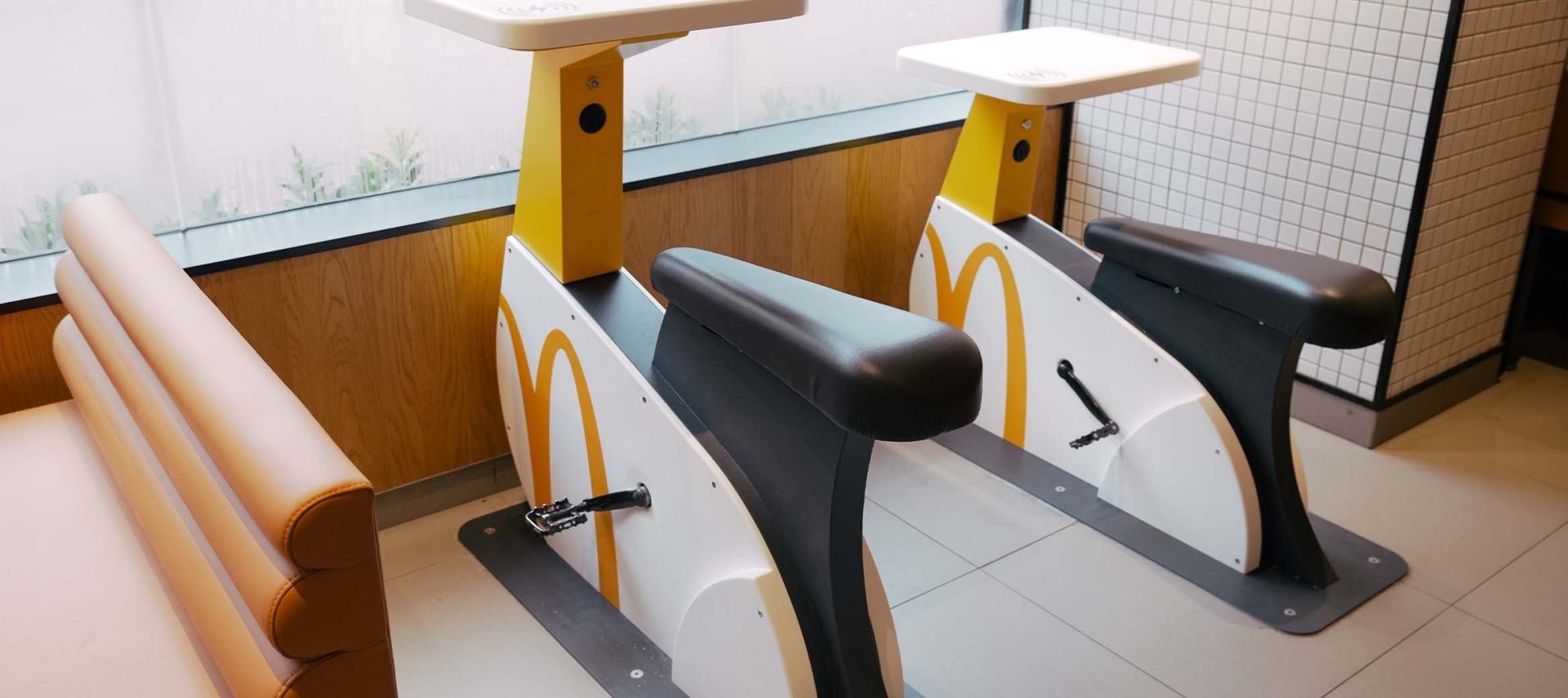 This isn't McDonald's Hong Kong's first foray into more sustainable practices. The business recycles used cooking oil, deploys more sustainable packaging, introduces more sustainable food choices, and actively reduces plastic use in restaurants and McCafés.
Many of these initiatives are on full display in the newly remodeled restaurant in Tai Wo.