Juliana Lim, Senior Director of Marketing and Food Innovation, KFC Singapore. /KFC Singapore
The art of crafting a new menu: An inside look at KFC Singapore's process
The brand shared how they create trend-based menu offerings.
The search for new flavours and trending food ideas continues, especially for international fast-food brands such as KFC which just recently re-introduced the KFC Goldspice chicken to its menu.
However, the old favourite is coming back with a new twist as KFC has also launched its search for KFC's Best Biter to promote the return of the Goldspice.
The birth of Goldspice
KFC Goldspice chicken was first released in 2018, as part of the group's National Day campaign. The new flavour was inspired by Singapore's then obsession with salted eggs.
Juliana Lim, Senior Director of Marketing and Food Innovation of Kentucky Fried Chicken Management Pte Ltd said in a quick interview with QSR Media that identifying and researching the latest trends is part of their food development process.
"For Goldspice, the team identified the growing popularity of salted eggs in cafes and on packaged products. Inspired by this trend, the teams worked closely with suppliers to create a unique flavour that will complement our signature chicken, giving our fans the ultimate salted egg experience," Juliana said.
KFC then went on to create the signature flavour of the Goldspice Chicken which is coated in a blend of salted egg, curry leaves, chillies, and sweet basil – a combination of spicy and bold flavours loved by Singaporeans -on KFC's signature Hot & Crispy Chicken to deliver a mouth-watering umami flavour.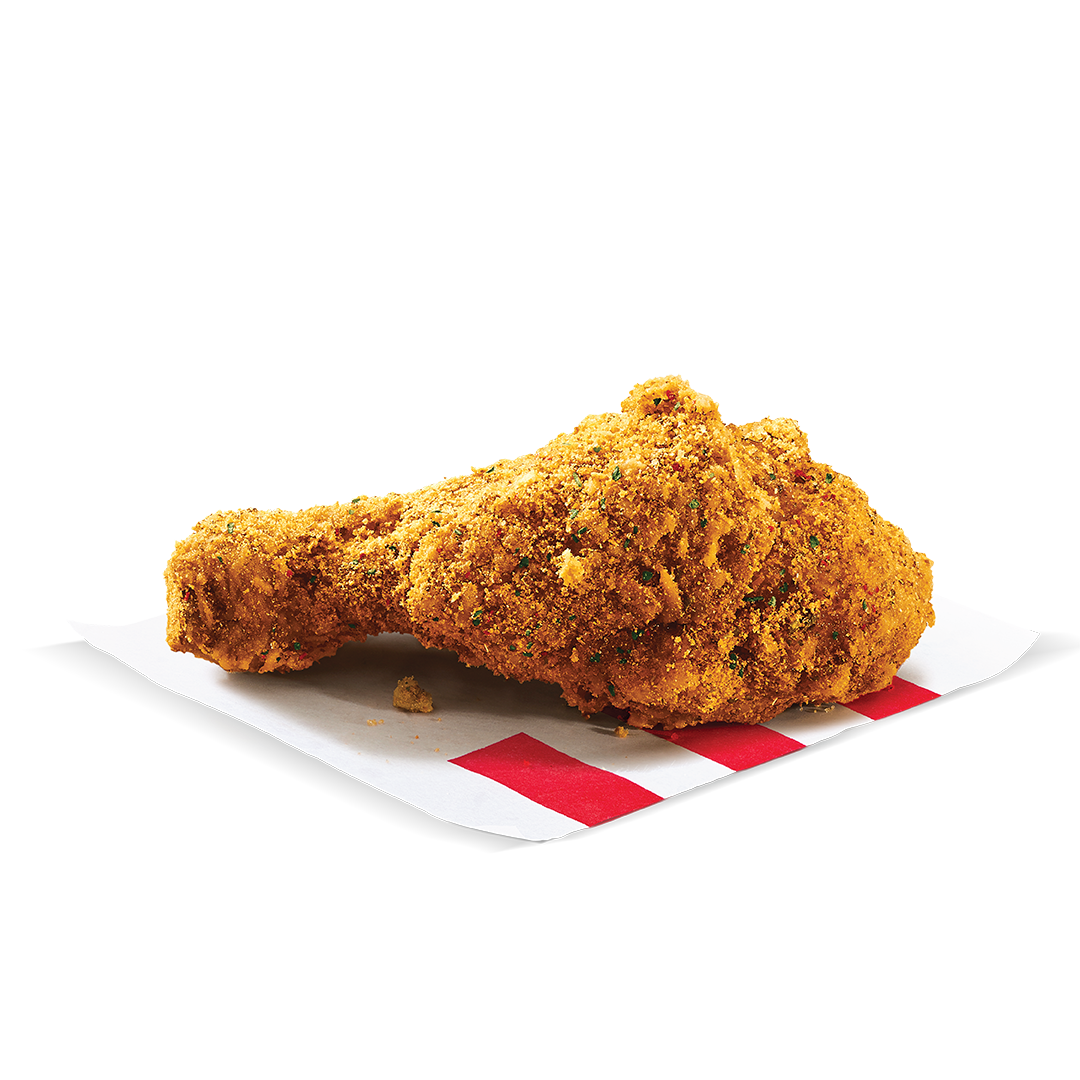 "Before launching any new product, we will conduct consumer research by offering product samples and setting benchmark scores. A product is considered suitable for a nationwide launch only if it performs above the benchmark score."
The Goldspice Chicken was such a success that it was already sold out two weeks ahead of the previously estimated schedule. 950,000 KFC Goldspice Chicken were devoured by fans.
Juliana explained that salted egg had become a ubiquitous flavour that can be found in many local zichar places and Chinese restaurants. Its popularity surged around 2017 when many cafés started to serve salted egg fries and other salted egg dishes.
"We saw an opportunity to ride on this trend by pairing this well-liked flavour with our signature chicken. This innovative combination not only gives KFC fans a trendy new chicken flavour but also an explosion of flavours that's irresistible," Juliana said.
Singapore's best biter
In line with the return of the KFC Goldspice Chicken, the fast-food chicken brand is holding a search for KFC's Best Biter, a competition that aims to showcase consumers' love for KFC.
According to Juliana, the inspiration for this campaign stems from 'mukbang' video trend that first started in South Korea and which took Singapore by storm in 2010.
Mukbang or meokbang is a trend where a person will record his or herself eating massive amounts of food whilst talking and interacting with the viewers.
"Their viewers often find that watching others eat makes them crave more food and evokes a sense of happiness. These same feelings are what KFC aims to deliver to our fans – delicious and crave-worthy fried chicken that provides the ultimate enjoyment. Inspired by the popular mukbang trend, we decided to embark on a search for KFC's Best Biter, a true KFC fan whose enjoyment of our delicious fried chicken can evoke cravings in others," Juliana explained.
To entice customers, KFC will award the winner of the search with an advertising talent contract worth SG$20k and a six-months free supply of KFC chicken meals and exclusive access to KFC launch previews.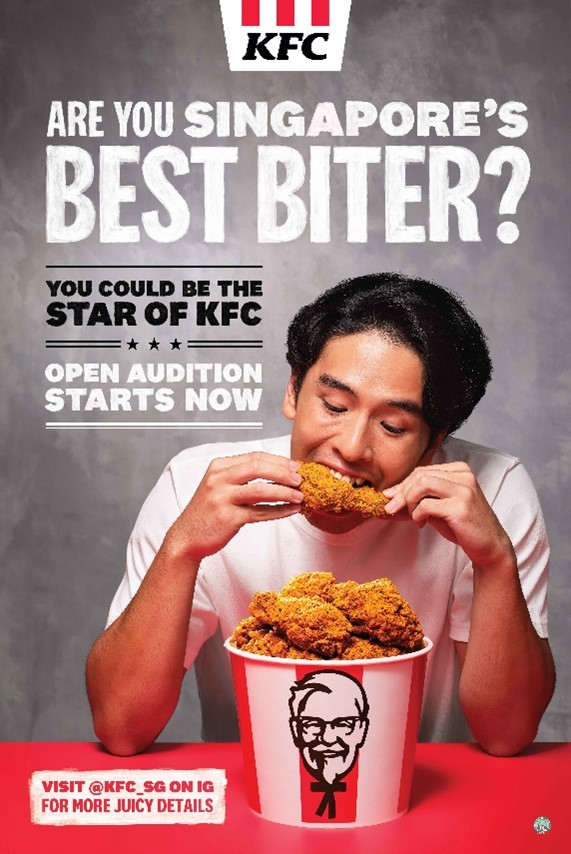 Juliana said that their customers should expect that KFC will constantly push the envelope to bring new and exciting menu items to Singaporeans.
"KFC Goldspice is one of our popular creations since its debut in 2018 and will remain a flavour that may periodically re-emerge to delight fried chicken lovers. We have many other exciting products in the pipeline and fans can expect to see many of these in the near future," Juliana said.