/Starbucks
Starbucks launches partnership with K-Pop girl group BLACKPINK
The collaboration will feature a themed drink and limited-edition drinkwares
Starbucks has partnered K-Pop girl group BLACKPINK to launch a new BLACKPINK-themed Frappuccino, along with a limited-edition collection of stylish drinkware and lifestyle merchandise, at select Starbucks stores across the Asia Pacific.
This is a first-ever collaboration for Asia Pacific.
"BLACKPINK is synonymous with an authenticity that is bold and confident, making them an inspiring force that transcends geographies and cultures. We are so thrilled to partner with one of the biggest icons of this generation that aligns with our focus on uplifting customers and fans through human connection to create an unforgettable Starbucks Experience," said Emmy Kan, senior vice president and president of Starbucks Asia Pacific.
The collaboration will see the release of the new BLACKPINK Strawberry Choco Cream Frappuccino Blended Beverage. The drink takes its inspiration from BLACKPINK's latest album Born Pink, the stunning black and pink-hued beverage blends strawberry syrup and dark chocolate sauce with feel-good oat milk and chocolate curls, topped with light pink whipped cream and a symbolic heart-shaped chocolate.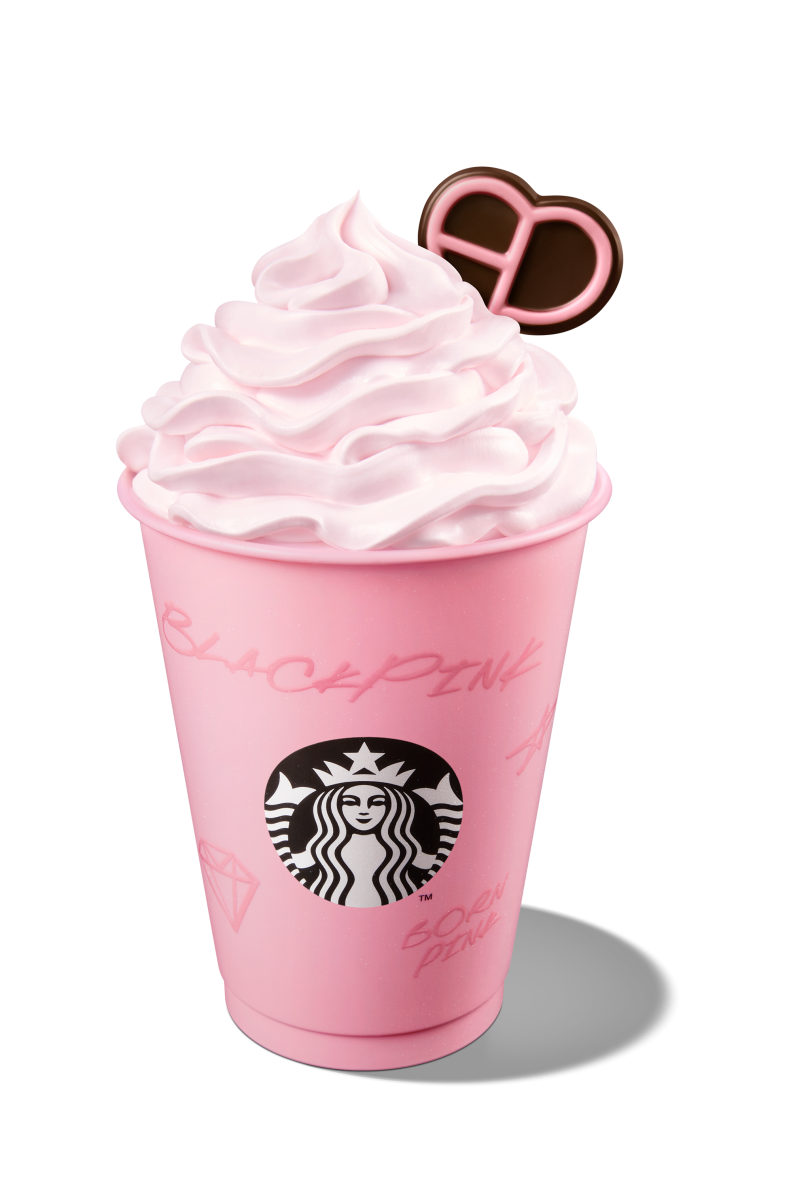 Starbucks will also release the BLACKPINK + STARBUCKS collection, a line-up of 11 types of drinkware and six lifestyle accessories featuring a signature contrasting pink and black colour palette and funky graffiti motifs.
Customers can pick from an iconic range of Starbucks reusable cups, mugs and tumblers in signature BLACKPINK hues, adorned with fun drawings or encrusted with striking rhinestones that add sparkle to the everyday.
The limited-edition collaboration will be available beginning July 25 at select Starbucks stores across Hong Kong, Indonesia, Korea, Malaysia, the Philippines, Singapore, Taiwan, Thailand, and Vietnam, whilst supplies last.